WE ARE KIDS FOR AFRICA SPORTS ACADEMY
Kids For Africa Sports Academy (KFA) was founded in 2009 by Asimwe Marvin and Atuyambe Raymond is a local community of Masajja B Zone – Busabala, about 6km away from Kampala the capital of Uganda.
In the past years before its founding, Marvin and Raymond had witnessed many of their peers driven to drug addiction and who had failed to complete any formal education due to the effects of poverty. Just as other ghettos, slums and minority urban neighborhoods, we had too much about crime, substance abuse, obesity and academic failure.
During a personal vacation in 2009, Marvin developed an idea and the purpose of creating direction for the young children who had lots of unproductive time in the community. Whilst a youth soccer player in these self-same areas, he discovered that group sports -fosters individual talent,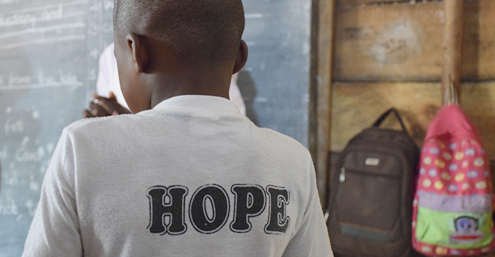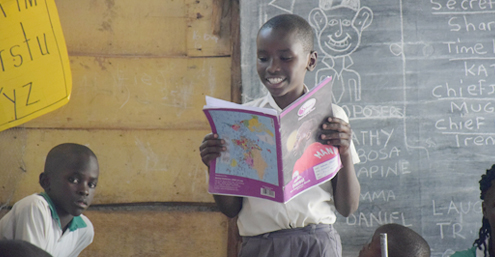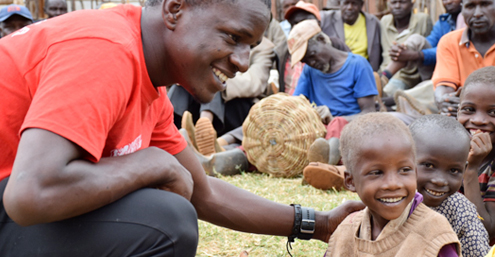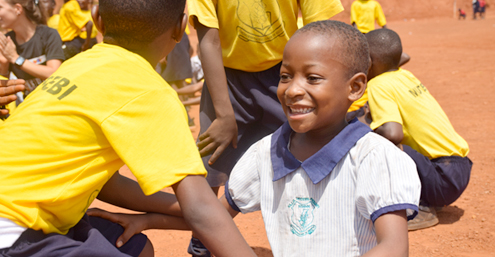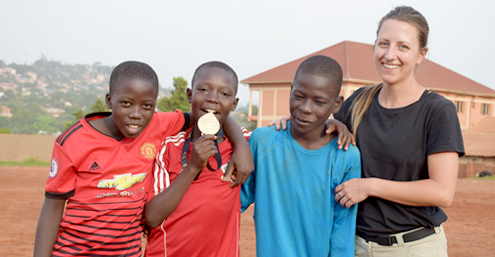 cooperation, a sense of equality, improves health, transforms and develops self- confidence.
Therefore KFA Sports Academy was legally established in October 2015 as a not for profit and on 2nd February 2018, the government of Uganda recognized the work of kids for Africa and it was legally permitted to operate as a charity organization under the National Bureau for NGO's.
WHAT KIDS FOR AFRICA STANDS FOR?
OUR VISION
We envision communities in Uganda that through creating opportunities and expanding capabilities for vulnerable children to participate in sports will improve the physical, pro- activeness and social well-being of children in our communities.
OUR MISSION
Our Mission is

"To empower and transform the lives of Uganda's vulnerable children and youth through using the power of sports"

.
This is because right from the start, children and youth in our communities have been at the core center of our work and the ultimate objective is to provide hope, promote health living, ensure education for all and create awareness in making informed choices about their lives.
Therefore Kids for Africa is using sports predominantly soccer, netball and athletics as a vehicle to engage, educate and empower girls and boys in poverty-stricken communities of Uganda.
WE HAVE 4 CORE VALUES THAT GUIDE OUR WORK;
Integrity
Transparency
Cultural sensitivity
Compassion
OUR TEAM
Our staff of works with a talented team of professionals to accomplish Kids for Africa Sports Academy Uganda's goals and mission.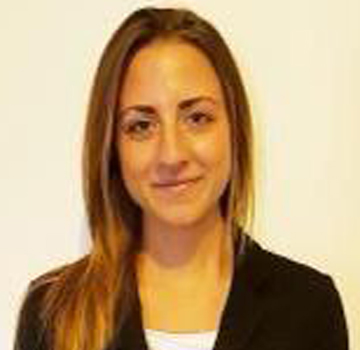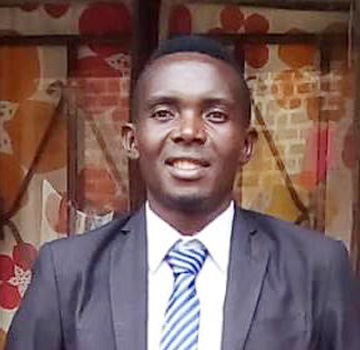 EDUCATION & GIRLS PROGRAM CO-ORDINATOR