BECOME A FUNDRAISER
We are continually motivated by the generous people who leave their comfort zones to share our hope with their community. It's love that makes dreams work and we are so thankful for your passion.
Whether you decide to organize your own event fundraiser , or personally get involved in our ongoing campaign with your personal contributions, your efforts help restore hope for many in making this a reality.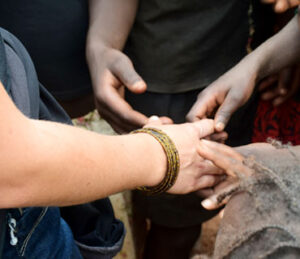 BECOME A CORPORATE PARTNER
Businesses and organizations who join our story of hope play a vital role in helping us fulfill our mission. From gear and grants to hope and empowerment, steady support from our partners helps to expand and speed up our work in this project.
We're always looking for new partners to join the story; from soccer clubs, schools, businesses and any other civil society institutions and churches.
We have different levels of sponsorship and we are naming these levels following the "big 5" animals in Africa. . These five animals are those that early big game hunters considered most difficult and dangerous animals to hunt on foot in the savannah grasslands of Africa.
Each represents a sponsorship levels and packages neat suited to different corporate organizations and partners, with those proceeds going towards facilitating our project;
Rhino Horns – $10,000
SilverBack – $ 25,000
Buffalo Herds – $ 50,000
Elephant Plains – $ 100,000
Loins Heart – $ 200,000
For interested parties, please Contact Us for more information about the levels and packages.