The GOLD CUP is one of our annual soccer tournament and culture exchange program which is aligned together with the United Nation Human Development program (UNDP).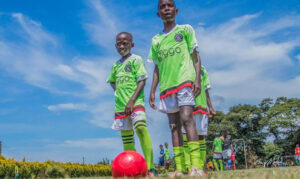 Human development lights us to expand choices and capabilities of individuals to perform tasks. However, this wouldn't leave out the children and youth because they are the future of our nations. The Gold cup soccer tournament started way back 2014 as the "ALLSTARS TOURNAMENT" and the idea was to create a platform for children and youth to expose their skills and talents. It has been growing and attracted supporters and sponsors such as the Germany Embassy Kampala, ABC legacy minerals, Tilla4Marathon, LY2NK Foundation, Armup media and Disney productions.
For more information on how to get involved, Contact Us today!
Event Map Area